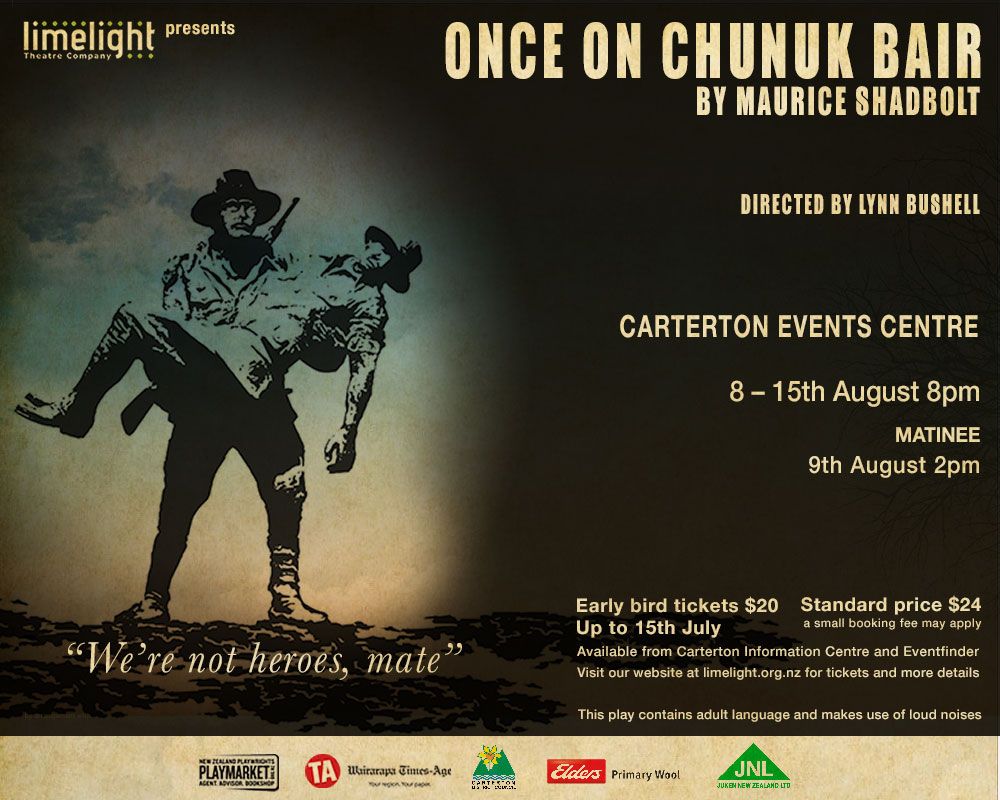 We're not heroes, Mate
8 August 1915. Before dawn, the Wellington Battalion commences an offensive to seize Chunuk Bair, a pivotal peak overlooking the Dardanelles. The battalion captures the high ground. However, its success is only fleeting as the Turks launch a massive counter-attack. With extraordinary courage, the stalwart young Wellingtonians battle to hold off the enemy, firing their rifles and those of their fallen companions until the wood of the stock is too hot to touch.
Maurice Shadbolt was one New Zealand's most celebrated novelists, playwrights, history-writers and storytellers. In this rarely-performed classic he recreates a tragic episode of modern war: a battle that defined us as a nation. Of the 760 men who reached the summit, 711 become casualties. This is their story.
Vivid and visceral, upsetting and uplifting, Once on Chunuk Bair is a searing tribute to the sacrifice made by a generation. It is a tale of tragedy, heroism and heartbreak and, a century after the outbreak of World War One, stands as a masterpiece of remembrance.