Tinui ANZAC Walkway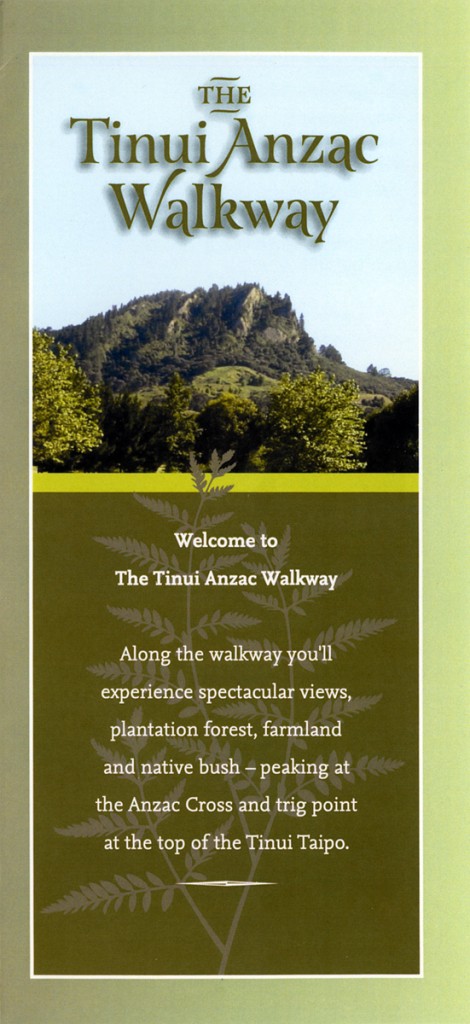 For some time the Tinui Anzac Trust has been working to improve access to Tinui's Anzac Cross on Mount Maunsell (Tinui Taipo) which looks over the village.
The Tinui Anzac Walkway was opened on 7 November 2014 by Masterton Mayor Lyn Patterson. From 1 November to 25 April the following year, the path will be open to the public.
Tinui Village is about 40 minutes east of Masterton on the Castlepoint Road. The carpark for walkers by Tinui Cemetery is 1.5km past the village towards Castlepoint.